Custom Website development : "Le Diapason"
Love is probably the best motivation, right? So I guess this case was pretty motivating seen that's my wife and her business partner's website.
Le Diapason is a private multi-disciplinary practice which offers sessions in psychology, neuropsychology, speech therapy and ergotherapy.
Their requirement was a simple website with clean and responsive interface which matches their practice DNA and allows the patients to get the basic information they need. They also wished to have news section to detail group session info or reference tools they want to promote.
The challenge was therefore to release a web presence for a SME size organization in iterative approach, with only my own coding experience and using open sources tools. My added value was the expertise in orchestrating relevant tools for developing this website and the social tools that are important to feed it.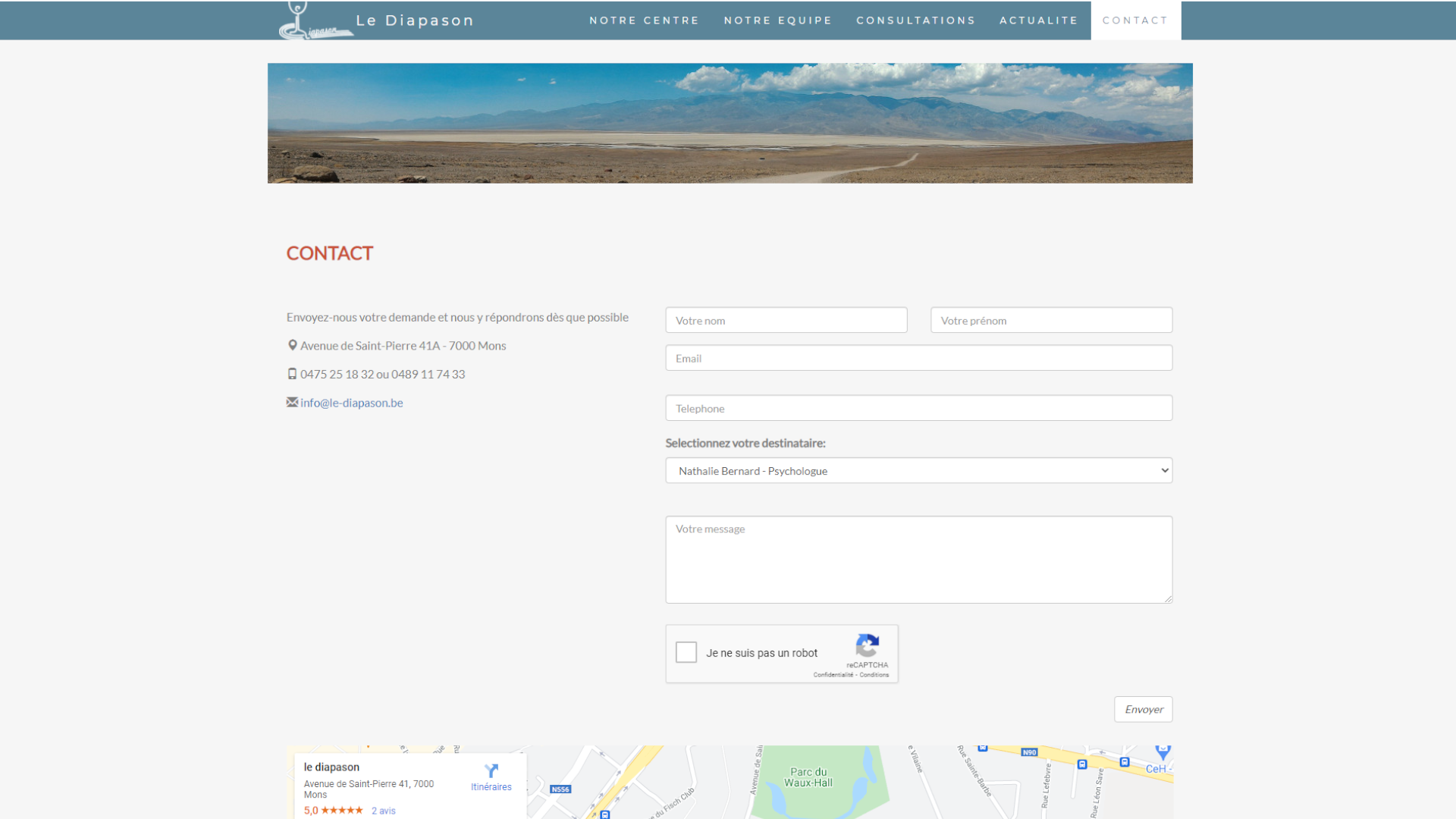 We choose to use the bootstrap framework combined with wordpress CMS for the news section. We also add important features like cookie and covid-19 banners, contact form, map, … The site also embark a full analytic trackers ( google analytics including datalayer to track important). Finally We also managed all the additional digital marketing tools which are needed to run a proper web presence, namely search console, google my business, facebook page ,… The results is a pretty good google ranking and a maintainable structure that suits their current need.
Interested in some advice for your own project. You want to discuss more about how simple digital marketing tools can boost your presence ? Don't hesitate to reach out?
Pssst ! Don't hesitate to refer to "Le Diapason" if you look for good mental health services in the Mons area. The team is awesome!